Open-ended Full Time
Posted 1 year ago
Available also as

Fixed-Term Full Time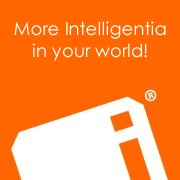 Website intelligentiaIT Intelligentia Consultech GmbH
Job Code: 2017-005
We are looking for talented SW testing engineers, able to verify and validate application software in cutting-edge projects (space, defence & rail infrastructure fields). Some professional experience in this area can be an asset. It is expected that applicants demonstrates ability to work quickly and efficiently within a multi-skilled engineering team.
The candidate will be involved in a team organized using SCRUM methodology.
Responsibilities
Writing/definition of test plans, test cases and test script (at SW unit, integration and system levels)
Execution of the test scripts and logging defects
Isolate root cause of defects and drive the resolution
Taking part in reviews of test plans and SW requirements to be tested
Writing of technical documentation and test reports as required
Generation of the SW metrics, if required
Maintenance of SW test environments/tools
Willingness to travel in Europe (in particular Germany and England) to support business unit managers in understanding customer needs and developing commercial proposals.
Required Skills & Experiences
Extensive/Embedded/Real-Time Software Testing (at SW unit, integration and system levels)
Testing products and tools
Usage of C, C++, Java and scripting language (e.g. Python, Tcl) in real projects
Software bug reporting systems and Software versioning systems
Evidence of pragmatism, problem-solving attitude and propensity in taking the initiative
Required Education
Bachelor in Control System Engineering or equivalent.
Good spoken and written English
European Competence Framework
Following the eCF this task needs of the following competences:
A.6. Application Design
B.1. Application Development
B.4. Solution Deployment
B.5. Documentation Production
C.1. User Support
C.3. Service Delivery