Fixed-Term Full Time
Internship
Open-ended Full Time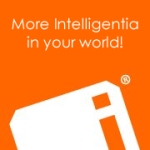 Website intelligentiaIT Intelligentia Srl
Job Code: JEE-EN-2023-002g
Intelligentia Electronics is looking for JUNIOR ELECTRONIC OR AUTOMATION ENGINEER.
The activities covered by the work will be aimed at achieving autonomy in the design and validation of medium/high complexity Embedded Real-Time electronic devices for the Industrial, Medical, Aerospace sectors.
Tasks you will be training
Hardware and Firmware Design;
Test and validation of physical prototypes in the laboratory;
Writing and reviewing technical project documentation.
Primary Requirements
Master's Degree or master's degree in progress in Electronics Engineering or Industrial Automation Engineering ;
Basic knowledge of C/C++ language.
Secondary Requirements
Knowledge of electronic drawing tools (OrCAD or similar);
Knowledge of electronic simulation tools (Psice or similar);
Basic knowledge of language VHDL or Verilog;
Knowledge and use of laboratory instruments (oscilloscope, multimeter, signal generators);
Knowledge and use of re-working tools for electronic boards (soldering iron, aspirator, pliers, etc.) also in the amateur field.
Other Basic Education
Italian mother tongue or C2 level;
Written and spoken English at least level B1.
Others
Propensity for assertive communication, team building, team working and conscious relationship;
Place of work: Gorgonzola (Milan, Italy)