Fixed-Term Full Time
Freelance
Internship
Open-ended Full Time
Stage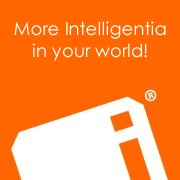 Website intelligentiaIT Intelligentia Srl
Job Code: TES-SW-2022-002
We are looking for talented SW testing engineers, able to verify and validate application software in cutting-edge projects (e.g. on-board space software, customized electronic boards firmware). Some professional experience in this area can be an asset. It is expected that applicants demonstrates ability to work quickly and efficiently within a multi-skilled engineering team.
The candidate will be involved in a team organized using AGILE methodology.
Responsibilities
Writing/definition of test plans, test cases and test script (at SW unit, integration and system levels)
Execution of the test scripts and logging defects
Isolate root cause of defects and drive the resolution
Taking part in reviews of test plans and SW requirements to be tested
Writing of technical documentation and test reports as required
Generation of the SW metrics, if required
Maintenance of SW test environments/tools
Willingness to travel in Europe (in particular Germany and Switzerland) to support local activities at customer premises.
Required Skills & Experiences
Extensive/Embedded/Real-Time Software Testing (at SW unit, integration and system levels)
Testing products and tools
Knowledge and real experiences with Python and other scripting language (e.g. Tcl), and programming languages (in particular C/C++ and Java)
Software bug reporting systems and Software versioning systems
Evidence of pragmatism, problem-solving attitude and propensity in taking the initiative
UML and other SW Engineering standards
Required Education
Bachelor in Software Engineering
Bachelor in Control System Engineering or equivalent.
Good spoken and written English