Fixed-Term Full Time
Open-ended Full Time
Open-ended Part Time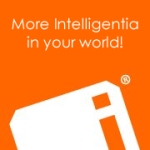 Website intelligentiaIT Intelligentia Srl
Job Code: SWDEV-JR-2023-003m
Intelligentia is looking for Junior Software Developer, to be included in the Industry BU, with experience gained in the field of university projects or during work experiences.
The candidate will join a dynamic team, working on projects in the manufacturing, avionics and medical sectors. The growth path involves the acquisition of complete independence in software design.
Must have
Degree or Master's Degree in Computer Engineering, Computer Sciences or equivalent;
Excellent knowledge of written and spoken English, useful for reading and critically analyzing sector technical documents.
Good Knowledge of:
Java and C;
HTML5, CSS3 e Javascript frameworks and libraries.
Basic Knowledge in:
relational and no-relational databases;
Web Services Technologies (REST – APIs);
Build, test and deployment automation technologies.
Nice to have 
Knowledge of:
.Net Framework (preferred language C#);
Frontend Framework (ReactJS, Electron JS, Bootstrap, Angular);
JSF;
UML.
Others
Propensity for assertive communication, team building, team working and conscious relationships;
Place of work: Gorgonzola (Milan, Italy)