Fixed-Term Full Time
Open-ended Full Time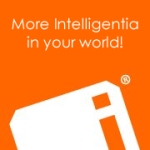 Website intelligentiaIT Intelligentia Srl
Job Code: FMW-EN-2023-001m
We are looking for FIRMWARE ENGINEER with experience. The candidate will have the task of strengthening the Industrial and Aerospace Electronics Business Unit, aimed at the creation of new products and hardware / firmware prototypes
Must have
Programming languages C, C++, oriented to real – time embedded product (DSP and Microcontrollers);
Assembler embedded coding is appreciated;
Real-time firmware develops of Direct Memory Access, Interrupts Management;
Knowledge of hardware at the component level (read and understand the electronic IC datasheet);
The knowledge of the following laboratory instrumentation is appreciated: Oscilloscope, Multimeter, Signal Generator and Spectrum analyzer.
Nice to have one or more
Motor control algorithms (torque, speed and position);
Firmware develops of ADC, DAC drivers;
Firmware develops of I2C, SPI drivers;
MODBUS, CANBUS, communications protocols;
Microcontrollers ST, NXP, TI, MICROCHIP;
Embedded operative systems: FreeRTOS / TI-RTOS;
Tools: Matlab/Simulink;
Eclipse developing environment or alternative.
Education
Master's Degree in Electronics Engineering or Industrial Automation Engineering or Informatic Engineering or equivalent;
Italian mother tongue or C2 level;
Written and Spoken English B1 or plus level.
Others
Full- time and permanent contract;
The salary will be proportional to the experience demonstrated during the interview;
Place of work: Gorgonzola (Milan, Italy)