Fixed-Term Full Time
Open-ended Full Time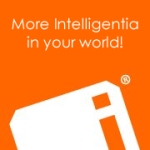 Website Intelligentia Srl
Job Code: SW-PA-2022-001
We are looking for Software Product Assurance/Software Quality Assurance experienced profiles in Aerospace context. The selected candidate will be involved mainly in our team in Benevento, but the candidate will also have the responsibility to support our production premises in Milan and Germany.
Responsibilities
Act as Product Assurance task manager for testing, qualification and manufacturing phases.
Establish project specific SW PA requirements and SW PA documentation as per contract, technical
requirements or statement of work.
Conduct hardware inspections.
Prepare acceptance documentation and execute acceptance meetings.
Prepare and participate to customer milestone reviews.
Contact person for customers and suppliers w.r.t. all quality topics.
Manage and process non-conformances and ensure proper corrective actions and follow-up of
preventive measures.
Perform internal audits & steer lessons learnt process within the project.
Working on process improvement in the areas of quality insurance, configuration management, export control and development methods.
Required Skills & Experiences
2+ years of experience as SW PA

is an advantage any certification in this field

Knowledge about ESA ECSS SW quality standard for Aerospace field
Knowledge about IEEE SW software standards
Excellent verbal and written communication as well as presentation skills
Knowledge of the standard ISO 9001 as well as working experience in a process controlled organization
are advantages

knoledge about EN 9100 standard is an asset

Familiarity in coding and working with ERP tools and databases is a plus
Good communication, cooperation and organization skills
Required Education
Bachelor in Computer Science, Electronic Engineering, Aerospace Engineering or equivalent.
Good knowledge of spoken and written English
Other Remarks
We are looking to contract the selected candidate with an Open-ended full-time contract. Depending on the interview outcome, you can also have a shorter/longer period of evaluation (at least 3 months).